Clothes for All Cats
This is a fun page for Sphynx and all Cat lovers – I hope I can be of service to you. Pets are precious members of the family. Thank you!
Free Giveaway! Enter below on form for a free cat jacket
Karen Meyer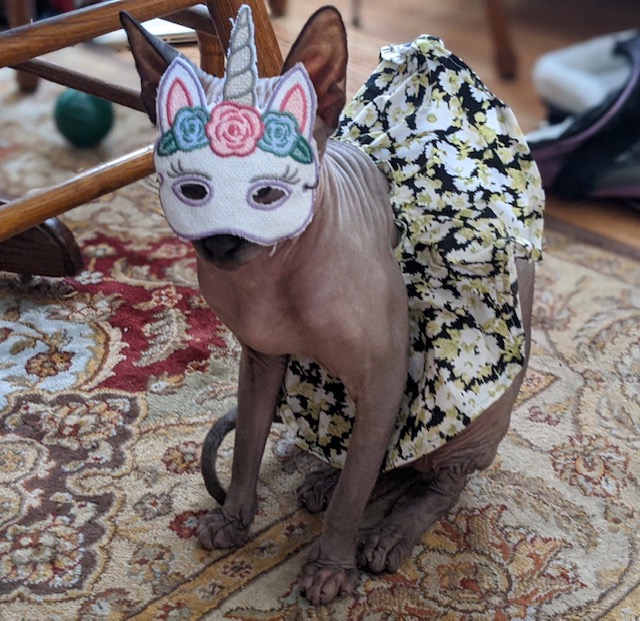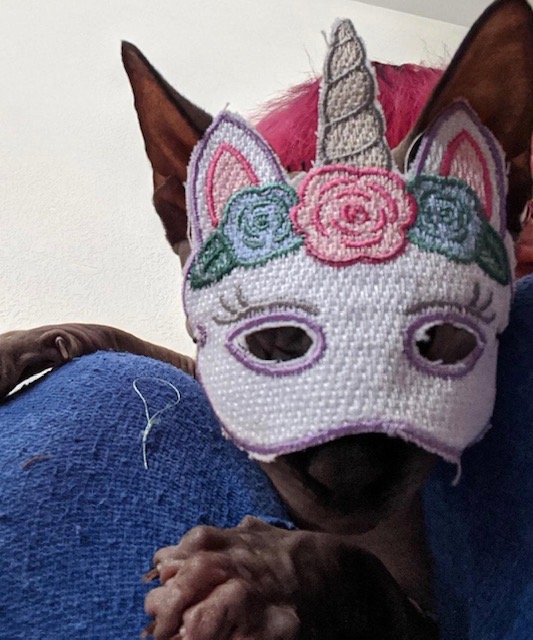 Particularly SPHYNX who need to be warmer! This is Gertie who is wearing her Mardigras mask – only 15.00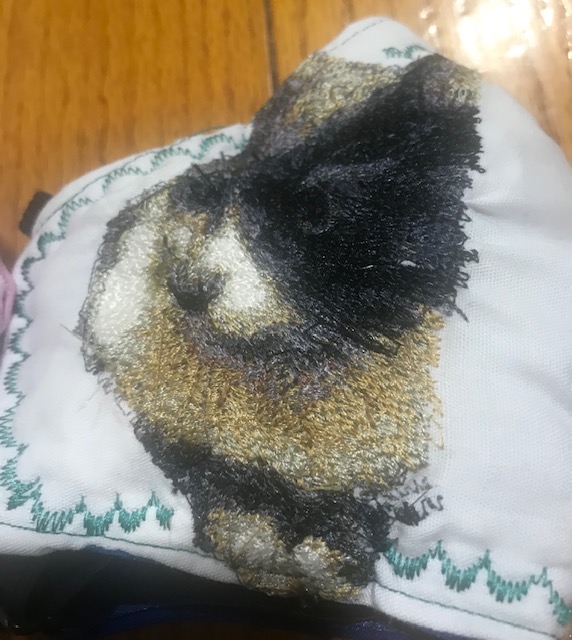 Picture your cat embroidered right onto a mask that you will wear. (15.00) or tote bag! (60.00)
Pay for your mask and send a closeup picture of your cat. If you want his or
her name on the other side of the mask, please note it – send the picture to:
PULL DOWN ON ARROW BELOW TO SEE ALL OPTIONS FOR PURCHASE.
Love cats? You will love this mask – Only 10.00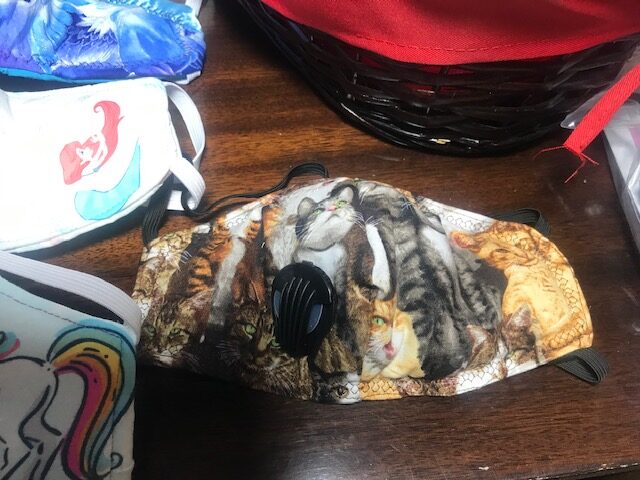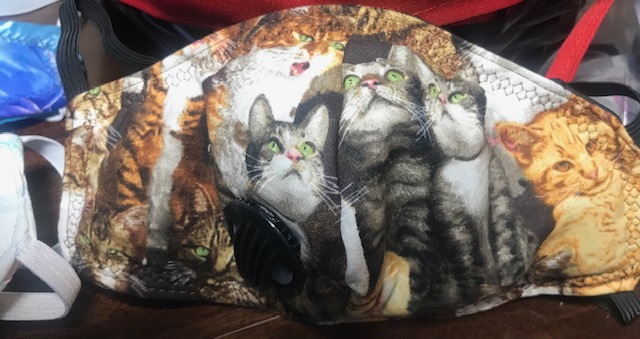 Maybe you need a tote bag that is just for your cat travels, or maybe it's for you – I usually sell these all lined with velour, 2 large zipper pockets, quilted and with a suede bottom for 100.00 As a special favor to my daughter, I'm creating them for cat lovers for only 60.00. I can even put your cat's picture on it for you. Maybe you want a memorial bag of a beloved pet – whatever you want we can design it together. Here are a few samples: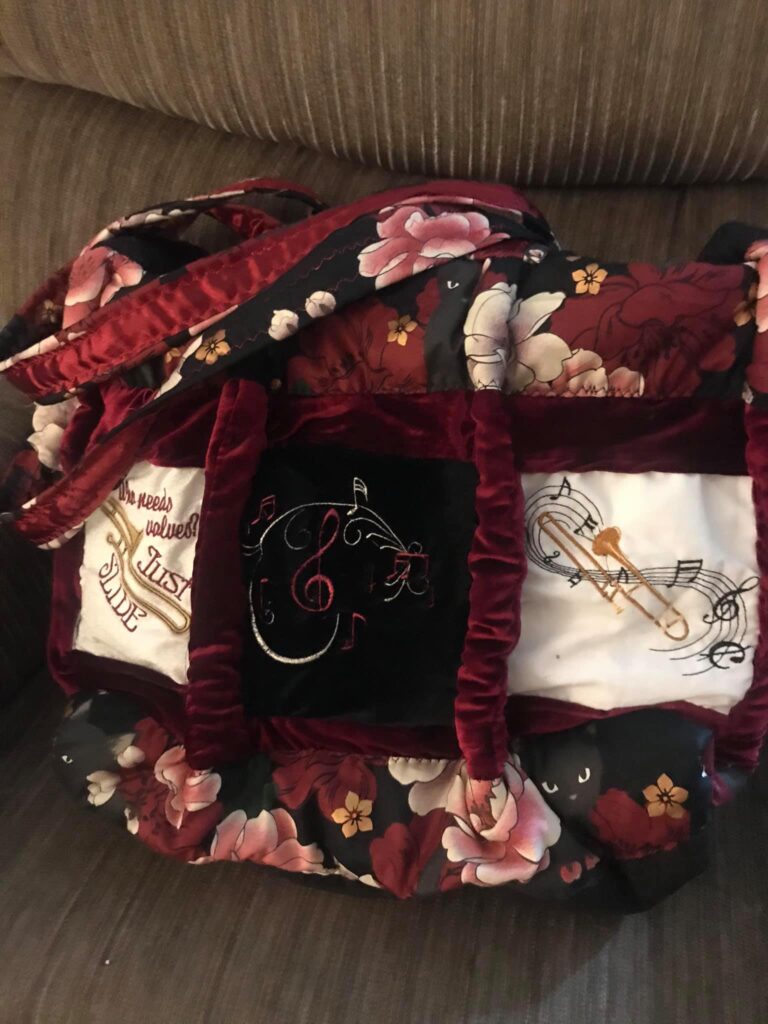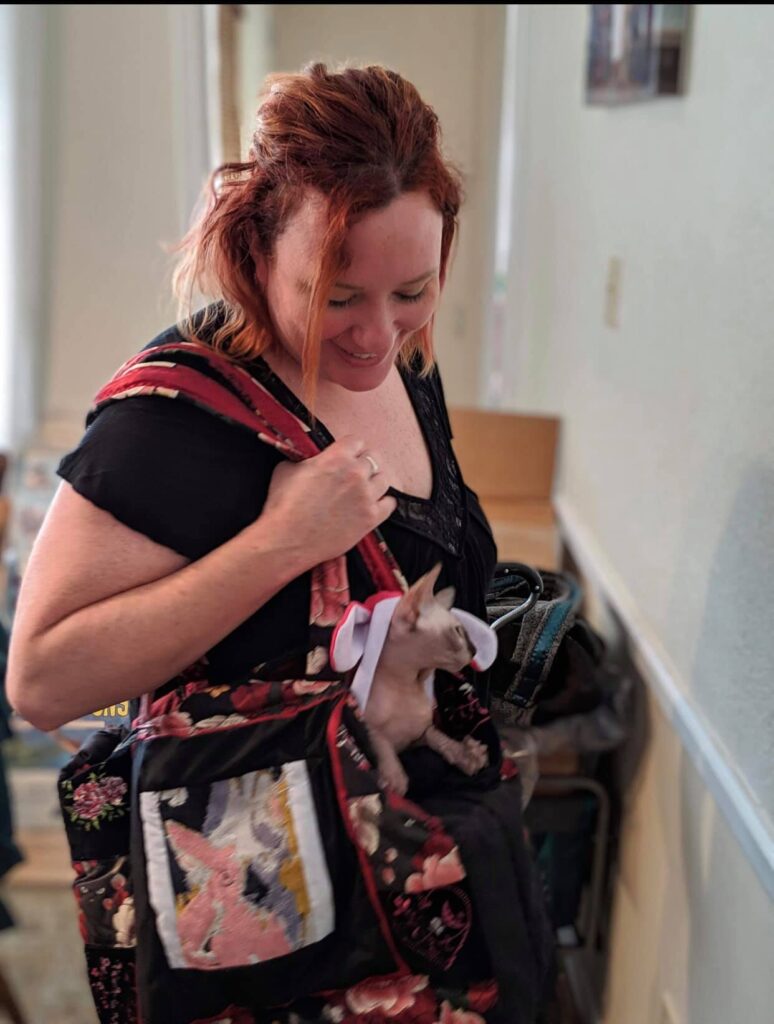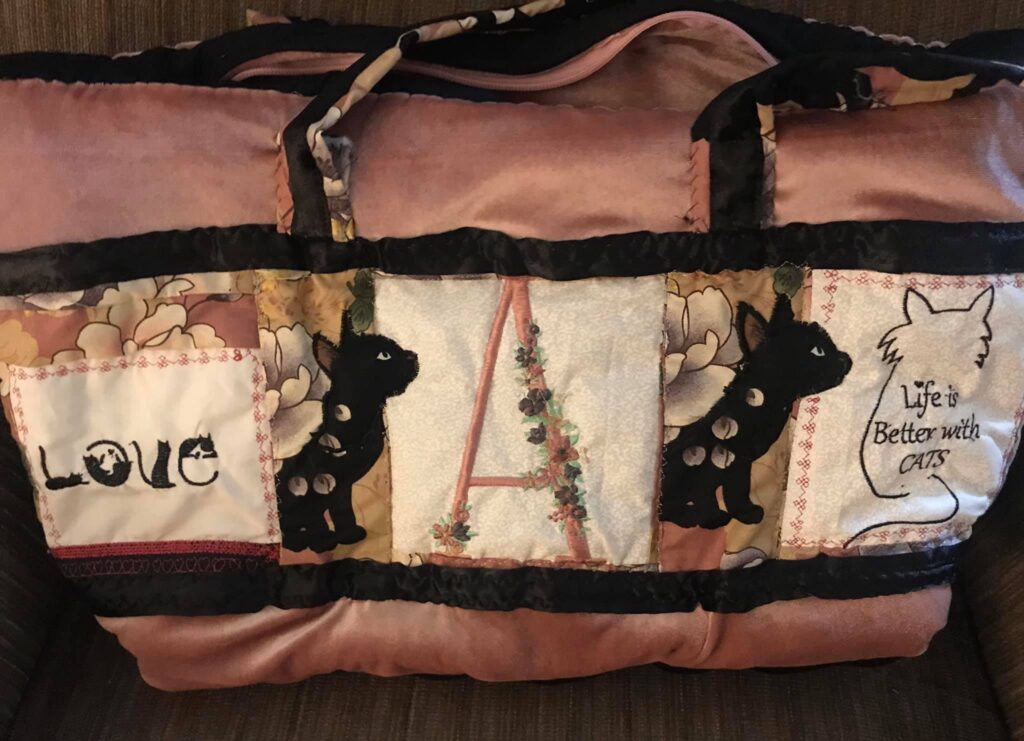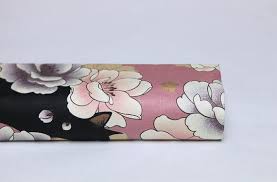 we did one set that says, "I'm the Little Sister" and "I'm the Big Sister"
jUST LET ME KNOW – SEND EMAIL AFTER YOU SELECT AND PAY FOR YOUR ITEMS TO [email protected]
Note from a grateful recipient who lives in Utah: "Perfect! They make great pajamas. They have been getting so cold at night!"