We can embroider any of these items onto a white, mint, scrub blue, or black mask for you to give to your favorite nurse. They need to hear that we appreciate them! If you would like to put something else on there, mention it in the notes section. This page is dedicated to my daughter who is a Registered Nurse and her friends, who are also Health Care Professionals at her hospital. Every day, they are fighting toe to toe, a real dragon, called Covid19…these women and men are Dragon Slayers!
All Healthcare Professional masks will have a filter from 5/2/20 and forward without a rise in price to show our gratitude. All Healthcare Professionals even includes Dental Assistants!
Fight the Dragon COVID with our Doctors and Nurses – you design your Evil Dragon Covid mask in honor of the HCPs battle for YOUR life!
Our Health Care Professionals are fighting a real dragon toe-to-toe BATTLE FOR YOUR LIFE! – that is why THE N95 masks SHOULD BE RESERVED for them. As an homage to our Nurses and Doctors, you can put the Dragon COVID on your mask and tell all of them that you support them! Choose the colors and dragon you want on your mask. Let us know if you want a plain color or the holographic Dragon flames, (right?)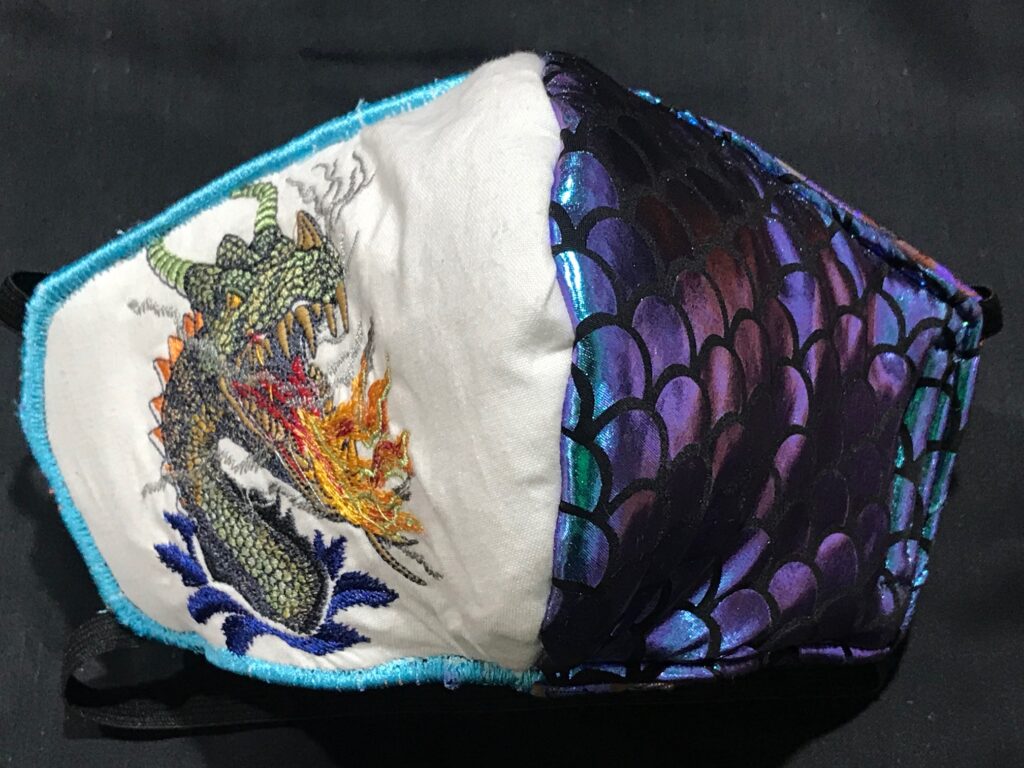 TO ORDER AN EMBROIDERED, OR DRAGON WARS CLOTH VIRUS MASK, CLICK RIGHT HERE
If you want to pick EMBROIDERED Dragon for 25.00, then choose OPTIONS DRAGON 1, 2, 3, OR 4 THEN give me the details like which dragon you liked and what colors you want me to use.
You can choose one of these Dragons –