When you need to wear a mask do you just put on a paper one which won't do anyone any good? It doesn't stop any droplets of virus from coming through.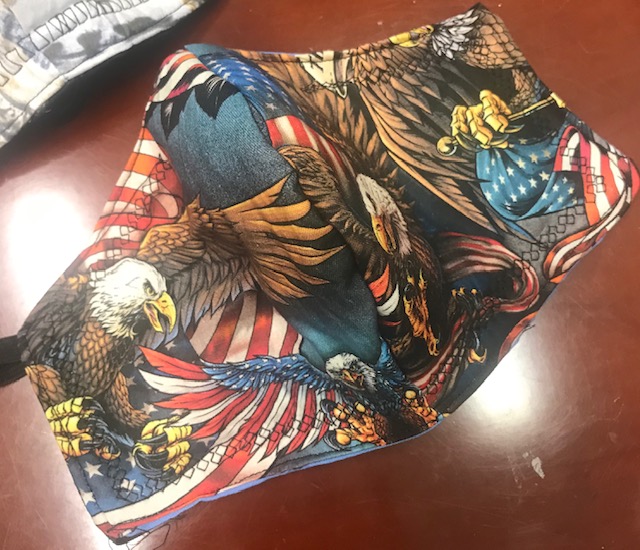 Our masks will at least make them struggle for a while, while you look amazing in public. We have 4 layers of the highest grade, tightest weave, designer 100% cotton prints, 4 layers of batting, plus a .05 micron filter sheet to help you filter out some bacteria. If your nose is running and you have a cold, no one will ever know when you are wearing this super chic animal mask. You can wash it, and the cotton ones can go into the dryer! Go on! Treat yourself. You know you are amazing and deserve it!
We want to get it right because of course, this is a personal item and these are challenging times. We want you to have a mask that was made for you without any possible chance of anyone else trying it on. That's what custom means. – so let's get a little info, then pick your mask and we'll go to PayPal. You'll have your new look in less than a week! Keep watching this page for more pictures of the made up masks.