Each 
No two items are alike at Kastle Kreations! I try to design original pieces and no two are ever alike. This Viola Bag has an insert sewn in to hold themusic straight on one side and a 9 x 9 zipper pouch on the other site.  It is fully lined with 1/2″ batting and luscious, black lusious stretch velour.  The extra padding may make it look crooked but that is the natural quilting effect and depth perceiption.  All blocks start of exactly 6 x 6 or 4 x 4.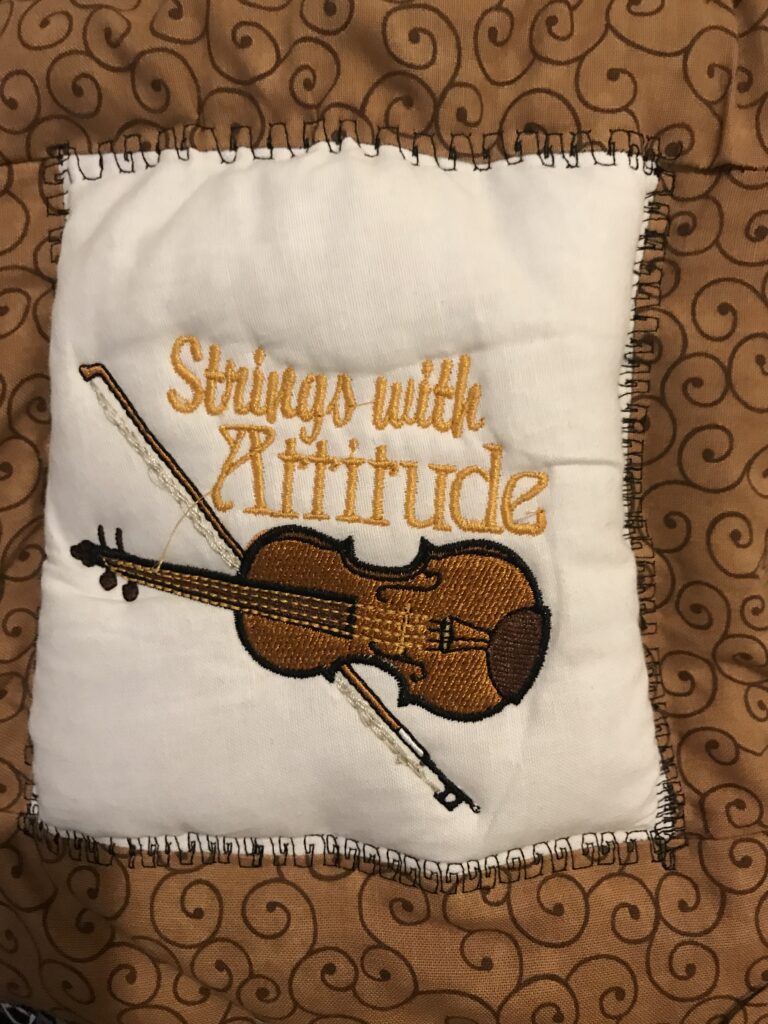 both sides have different embroidery!

This one is Strings with Attitude!

Added the 10.00 crystal zipper.

Viola Bag – extra puffy!